FAMILY GOVERNANCE STEPPING STONES.
GOALS
A clear and articulated vision sets you on your way. Determining strategies, communication channels, and monitoring mechanisms can be a challenging yet fulfilling process that will be the core and foundation of your family peace and unity. WORKSHOP DUAL can help you implement your goals by establishing your holistic governance structure.
STRATEGY
Successful strategies are based on situational analysis of the family, the individual, and the family enterprise. The family values influence business decisions which are based on the owner strategy. We can assist you with defining on your individual owner strategy and succession planning concept.
COMMUNICATION
We advise you and guide you to establish clearly defined and protected communication channels within the family "organization", to obtain timely and pertinent information. Clear and transparent communication will often prevent misunderstandings and conflicts within family and the enterprise.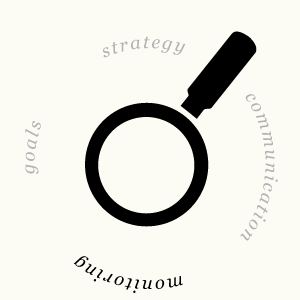 MONITORING
Good monitoring can help improve collaboration business efficiency. It should not be set up in a hostile manner. It is based on prudent risk management and agreed parameters and can be conducted internally as well as externally.